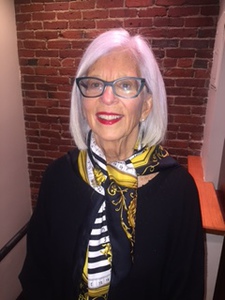 Description of Practice:
Ms. Bobit has extensive experience as a medical malpractice defense attorney, having represented medical practitioners and hospitals in civil lawsuits and other disputes since 1988. Her practice has involved negotiating and advising clients in an effort to resolve disputes without resorting to trial, and preparing and representing clients at trial and administrative hearings.
Ms. Bobit has practiced before Massachusetts and Federal trial courts and in private arbitrations and mediations.


Professional History:
Ms. Bobit has practiced law exclusively in Boston. In 1998, she joined Cornell & Gollub as a Litigation Associate and was named a Partner in 1996. She affiliated with Hunter & Bobit, P.C. in 2001 and became a sole proprietor in 2008 with the establishment of the Law Office of Janet J Bobit.
In January 2017, she became of counsel for Weston Patrick, P.A.
Prior to practicing law, Ms. Bobit served as a Public Health Nurse, Assistant Supervisor and Supervisor for the Visiting Nurse Association in Brooklyn, NY from 1972 to 1977. She was a Private Duty Nurse and Per Diem Staff Nurse at The New York Hospital-Cornell Medical Center in Manhattan from 1977 to 1978.
In 1978, Ms. Bobit joined the Visiting Nurse Association in Providence, RI as Assistant Director and was promoted to Director of Services in 1982. From 1981 to 1984, she was a Clinical Instructor for the Department of Community Health, Program of Medicine at Brown University.

Education:
Boston College Law School, J.D., 1987
New York University; M.A. in Nursing Administration, 1978
Michigan State University, B.S. in Nursing with High Honors, 1972
Admitted:
U.S. Supreme Court, 1994
U.S. Court of Appeals (First Circuit), 1988
U.S. District Court (First Circuit), 1988
Commonwealth of Massachusetts, 1987
Memberships:
Massachusetts Bar Association
American Health Lawyers Association