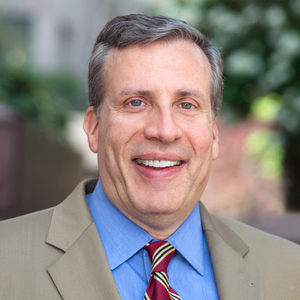 Description of Practice:
Section 529 College Savings and Prepaid Tuition Plans Practice ("529 Plans").
Mr. Chapleau's 529 Plan practice focuses on solving the legal issues confronting 529 Plan managers, broker-dealers, investment advisors, administrators, and their state sponsors. Mark is the former President and General Counsel of one of the leading Section 529 program managers in the nation. Mr. Chapleau has provided legal advice on the securities, regulatory, and tax issues confronting 529 Plans for the last twelve years in connection with more than twenty-nine (29) Section 529 plans sponsored by more than sixteen (16) states.
Mr. Chapleau has assisted program managers, primary distributors, broker-dealers, and investment managers in structuring college savings and prepaid tuition plans (also known as "qualified tuition plans" under the Internal Revenue Code) in a manner that meets applicable securities and tax law requirements. For example, 529 program management agreements and subcontracts need to be customized to comply with federal tax and securities statutes, relevant state statues, MSRB rules, and individual state program requirements, as well as to the applicable distribution channel (direct-sold or advisor-sold). Mark has extensive experience in guiding clients through the 529 regulatory maze, and in drafting the required contracts between the state sponsor and the 529 Plan Managers, as well as between the 529 Plan Managers and third-party subcontractors, both for original programs and for modifications of those programs after successful re-bids. Mark also has extensive experience with the drafting and review of Section 529 offering documents and marketing materials both in print and on the web.
Mr. Chapleau is a member of the College Savings Foundation and the College Savings Plan Network's Legal & Regulatory Affairs Committees and speaks and writes extensively on college savings plan matters. Mr. Chapleau is a graduate of the University of Connecticut B.A. (1982) and Brooklyn Law School J.D. (1988).


Emerging Companies Practice.
Mr. Chapleau's Emerging Companies practice focuses on solving the legal issues facing entrepreneurs, startup companies, and other emerging growth companies, including negotiating the contracts with strategic partners and suppliers that are key to scaling early stage startups and growth companies. Mark is an experienced corporate and securities lawyer with a strong financial services, privacy, entrepreneurial, and business background.
Mark played a key role in the growth of Upromise Investments from a startup company to a leader in the 529 industry by building a legal department which supported more than 17 product launches over a six year period. He led the company's continued growth as President following the founder's departure. As a former President and General Counsel, Mr. Chapleau understands the need for outside counsel to provide practical, results-oriented advice in real-time to help clients achieve their business objectives.

Education:
Mr. Chapleau is a graduate of the University of Connecticut B.A. (1982) and Brooklyn Law School J.D. (1988).


Admitted:
Massachusetts, Connecticut

Memberships:
American Bar Association
Boston Bar Association