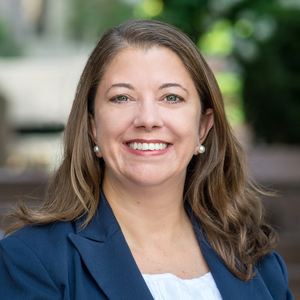 Allison K. Gurley
Partner - Insurance Defense
Description of Practice:
Ms. Gurley is a partner in the insurance defense practice at Weston Patrick. Ms. Gurley's practice primarily involves working with insurance companies in the defense of civil litigation brought against individuals and organizations in all Courts of the Commonwealth and in the United States District Court. Her practice involves motor vehicle torts, construction claims, premises liability, general liability and defense of insurers in bad faith claims. Ms. Gurley has an established record of success at trial in the state and federal courts, having secured multiple defense verdicts. Ms. Gurley is also experienced in all forms of ADR, including mediation and arbitration of claims.
Professional History:
Ms. Gurley is a 2000 graduate of Suffolk University Law School (magna cum laude) where she was a member of the Suffolk Transnational Law Review. She obtained her bachelors degree in political science at the University of Vermont in 1993. Ms. Gurley began her career as a litigator at a small general practice law firm in Boston, Massachusetts where she handled a diverse caseload of civil litigation. Just prior to joining Weston Patrick, P.A., Ms. Gurley defended medical providers in medical malpractice litigation and practiced health care law before regulatory boards, agencies and committees. Ms. Gurley is also experienced in business litigation and construction related disputes.

Since joining Weston Patrick in 2006, Ms. Gurley's practice has concentrated in the defense of automobile tort, construction liability, premises liability and insurance law matters. Ms. Gurley has amassed considerable trial experience in the Federal, Superior and District Courts throughout Massachusetts and has successfully argued before the Massachusetts Court of Appeals. Ms. Gurley regularly represents and advises insurers in bad faith litigation and PIP claims. Ms. Gurley has successfully resolved dozens of cases in all forms of alternative dispute resolution. Ms. Gurley has also been a lecturer 'from the defense perspective' at the annual MCLE seminar "Handling Motor Vehicle Accident Cases" since 2010.
Education:
University of Vermont 1993
Suffolk University Law School, 2000 magna cum laude
Member, Suffolk Transnational Law Review
Admitted:
Massachusetts, 2000
U.S. District Court for District of Massachusetts, 2001
First Circuit Court of Appeals, 2001
United States Supreme Court, 2006