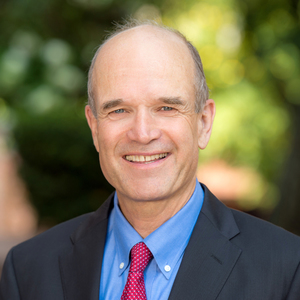 Description of Practice:
Mr. Wiggins concentrates his practice in the areas of real estate and zoning law, business and non-profit law, civil litigation and estate planning. His real estate practice includes appearances before municipal zoning and planning boards in permit and variance proceedings, property rights litigation in trial and appellate courts, commercial and residential real estate transactions and development. He acts as general counsel to a broad spectrum of closely held corporations, educational institutions and religious organizations. As an estate planner, he focuses on securing flexible management of both real and personal assets for the benefit of multiple generations while minimizing exposure to estate and income taxes.


Professional History:
Mr. Wiggins has spent his entire legal career at Weston Patrick, beginning as an associate in 1974 and becoming a member in 1986.


Reported Court Opinions:
McGee v. Board of Appeal, 62 Mass. App. Ct. 930 (2005)
Town of Sudbury v. Scott, 439 Mass. 288 (2003)


Community Service:
Member, City of Cambridge Board of Zoning Appeals 1993-1999. Vice Chair, 1996-1999.
Member of Standing Committee and Legal Counsel to First Parish Unitarian Universalist of Cambridge


Publications:
Author, "Variances In The Crowded City: A Reaffirmation Of Abutters' Rights In McGee v. Board of Appeal", Mass. Bar Section Review Vol. 7 No. 3, 2005.
Author, "Reverse Mortgages and Creative Financing", Chapter 16 of Massachusetts Continuing Legal Education, Inc. Publication, "Estate Planning For the Aged Or Incapacitated Client in Massachusetts", 1990-1994.


Education:
George Washington University J.D cum laude, 1974
Princeton University, A.B. 1968


Admitted:
Massachusetts, 1974
U.S. District Court Bar, 1974


Memberships:
Boston and Massachusetts Bar Associations