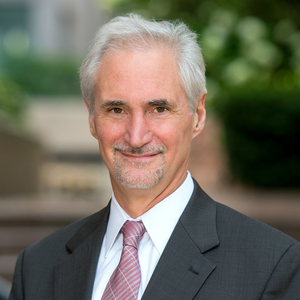 Eric P. Finamore
Member, Executive Committee Chairman
Description of Practice:
Mr. Finamore has represented clients in civil lawsuits and disputes since 1983. His practice includes the prosecution and defense of personal injury and wrongful death cases, including claims of products liability, motor vehicle collisions, premises liability, workplace injuries and worker's compensation claims, construction defects and construction site accidents, and other cases arising from serious personal injuries. He represents both individuals and businesses in their capacities as plaintiffs and defendants.

Mr. Finamore has extensive experience in litigating complex commercial matters, including construction defect and product liability claims, commercial torts, contracts and product warranties, unfair business practices and competition, insurance settlement practices and subrogation, employment discrimination and contracts, insurance policy and coverage issues, and ERISA benefits. Mr. Finamore also represents parties to probate and family court litigation, including contested wills and the settlement of contested estates, and domestic relations proceedings.

Mr. Finamore practices before all Federal and Massachusetts trial courts and administrative tribunals, and in private arbitration. He regularly serves as an arbitrator and mediator.

Mr. Finamore is a member of the Civil Litigation Council of the Massachusetts Bar Association and a contributing author to the Massachusetts Lawyers Journal.
Professional History:
2003 - present
Law office of Eric P. Finamore; member of Weston Patrick, P.A.
1994-2002
Riley, Burke and Donahue LLP, Boston and Danvers, MA
1987-1994
Of Counsel to Riley, Burke and Donahue, LLP Solo practice Boston and Williamsburg, MA
1983-1987
Cargill Masterman and Culbert Boston, MA
Reported Court Opinions:
Swift v. American Mutual Ins. Co. of Boston, 399 Mass. 373 (1987).
Holland's Case, 89 WL 92859 (1989).
Athas v. United States, 904 F.2d 79 (1st Cir. 1990).
Keith's Case, 5 Mass. Worker-s Comp. Rep. 133 (1991).
Carlton v. Town of Framingham, 34 Mass. App. 686 (1993).
Campione v. Wilson, 422 Mass. 185 (1996).
Superchi v. Town of Athol, 170 F.R.D. 3 (D. Mass. 1996).
Montero's Case, 11 Mass. Workers Comp. Rep. 596 (1997).
I.V. Services of America, Inc. v. Inn Development and Management, Inc., 7 F. Supp. 2d 79 (D. Mass. 1998), affirmed 182 F.3d 51 (1st Cir. 1999).
Luoni v. Berube, 431 Mass. 729 (2000).
Williams v. B & K Medical Systems, Inc., 49 Mass. App. 563 (2000).
Shuras v. Integrated Project Services, Inc., 190 F.Supp. 2d 194 (D. Mass. 2002).
Cardone v. Boston Regional Medical Center, 60 Mass. App. 179 (2003).
Hilchey v. City of Haverhill, 233 F.R.D. 67 (2005); 537 F. Supp. 255 (D. Mass. 2008)
Cadoret v. Abrosi, 76 Mass. App. 1116 (2010).
Education:
Boston University School of Law, J.D., 1983
Associate Editor, American Journal of Law and Medicine
University of Rochester, B.A. cum laude, 1978

Admitted:
Massachusetts, 1983
U.S. District Court, District of Massachusetts, 1983
U.S. Court of Appeals, First Circuit, 1990
New York, 2002 U.S. Court of Appeals, Third Circuit, 2004

Memberships:
American Bar Association
American Association for Justice
Massachusetts Academy of Trial Attorneys
Massachusetts Bar Association